Commercial Lawn Mowing
Commercial lawn mowing in Melbourne
Andrew Roy Lawn Mowing are your local experts for managing and looking after your commercial properties. Your commercial green spaces are often the first impression of your business, and an untidy area can impact sales and service. We are your local experts to talk to in providing a wide range of solutions to improve your business' appearance.
Our services have been tailored to allow us to provide you with a lovely looking lawn for a great price. We can ensure that your commercial lawn will look great and last for a long time by:
Repairing and reseeding when necessary
Using the latest, state of the art mowing equipment
Effectively removing all weeds
Removing any leaf or other organic debris
Providing you with quality edging
We service all commercial properties
Our team can maintain your commercial lawn, no matter how large or small it is. We have provided fantastic results for a large variety of different industries. Some of the more common commercial lawns that we maintain are: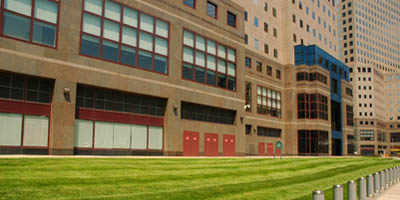 Sporting and recreational grounds
Educational facilities
Farm paddocks
Estate acreage
Commons and green spaces
We can also provide you with a wide variety of other great services for homes and other residential properties, which will be guaranteed to provide fantastic results. Our residential and commercial teams are registered and certified, and adhere to all OH&S processes.
Call us today on 0418 399 793, and ask us about our solution for looking after your commercial or industrial property. We can provide you with a no obligation, free quote on any of our services.